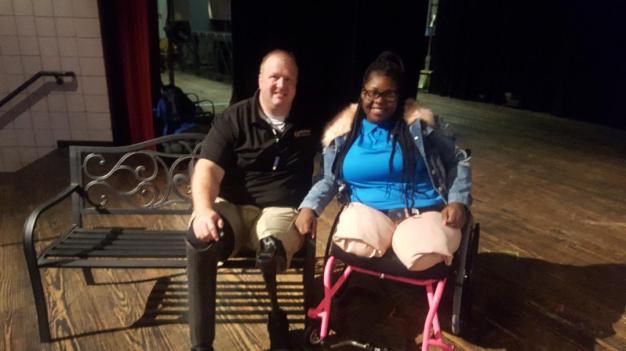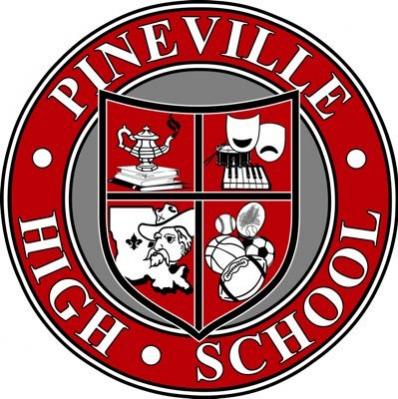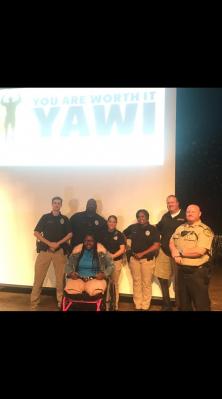 YAWI's newest participant in the Living Examples Program, Dimend Gaines, shared her testimony for the first time with 700 juniors and seniors at Pineville High School. She fought through emotions as she relived the events that left her disabled. We applaud her courage and determination to help others with her story.
Dimend was only 16 years old when her life was changed forever by someone else's careless decision to drive while intoxicated.  A drunk female driver ran over Dimen and dragged her over 50 feet before fleeing the scene. The driver later stated that she thought she had hit a dog.  Both of Dimend's legs had been amputated above the knee upon impact.  The small amount of tissue still attached was not enough to save her legs. Dimend is now permanently disabled.  But, there is much more to the story...
Dimend could easilly and justifiably accept her role of victim in this tragic event but she feels that she is partially responsible.  Dimend explains she dropped out of school in the 8th grade because all she cared about was "smoking weed".  She was told not to leave her house on the day of her accident but left anyway to go smoke maijuana with her friends.   Dimend's grandmother found her and ran out of gas while returning home. Dimend was helping push the car to a gas station when she was struck by the drunk driver. 
The drunk driver plead not guilty to dui charges. She was incarcerated for 6 months before going to trial. Dimend attended the trial on her 17th birthday and was asked by the judge how long the female should have to stay in jail. Dimen said that she forgave the driver and her time served was enough. Dimen explained that the driver's children were in the courtroom crying for their mother and she would not be responsible for causing them to grow up without a momma. The driver was released. 
Dimend regrets dropping out of school and is working towards obtaining her GED.  She hopes that sharing her story will encourage young people to stay away from drugs and stay in school. Dimend's strength, courage and willingness to share her testimony stems from her decision to forgive the drunk driver who changed her life forever. She is thankful to be alive and looks forward to changing many lives as a member of the You Are Worth It Living Examples Program.