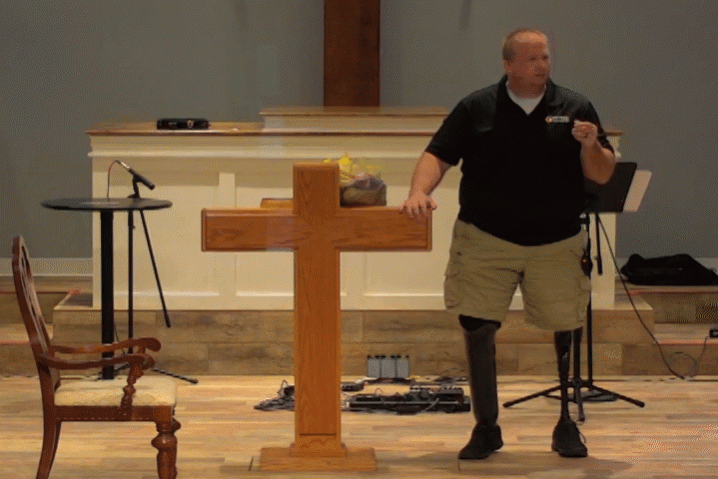 God has been so good to me and I must share it. I would have never believed that he would be using me in such a mighty way.
I was angry and blamed God for the loss of my two friends and legs for many years. I now realize that my own free will and bad decision making is the cause of these devastating events. I see that God simply took his hand from me until I reached a place where my only option was to turn to him. When I finally came to that place, he was standing there with his arms wide open. He is such a loving Father.
I set a goal to walk for the first time in 20 years. It took a miracle from God to make it happen. I am thankful for all I have been through. I believe that I would not know the purpose God has for my life if I had not gone through these horrible things.