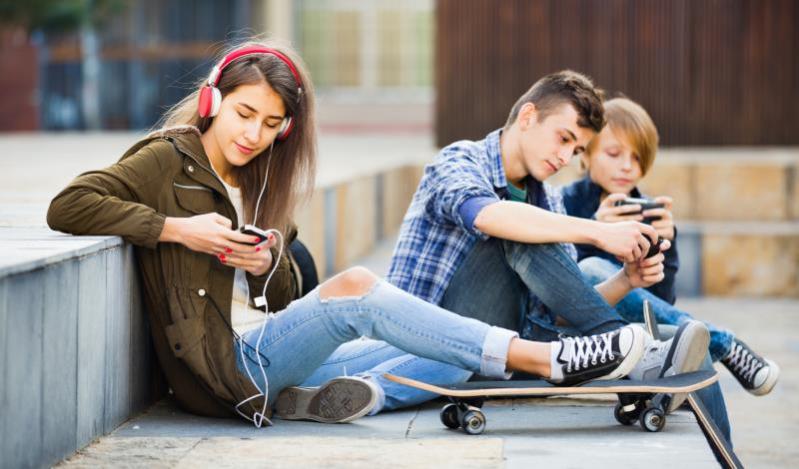 By Jessica Kane - Oringinally published 08/14/2014 09:31 am ET | Updated Aug 14, 2014 by Huffington Post
Give yourselves a pat on the back, guys — teens are working harder today than ever before (but you already knew that). The problem is, between attending school, maintaining your social life and planning your future, this leaves little time for you to just do you.
However, no matter how busy you are, there's a few last-minute ideas to check off your bucket list before the big 2-0. But remember, these are just suggestions. After all, you still have 10 years of your twenties if your teen years prove too busy.
1. Learn to drive.
Driving allows for one of the sweetest perks of growing up: a sense of freedom. Public transportation, biking and hitching rides are easy ways to get around, but being in control of a car gives you responsibility and independence you can't find anywhere else. Plus, if you put it off now, it will be much harder to learn as an adult. If costs are the concern, don't worry, you don't need to own a car to learn how to drive; find a drivers ed program near you or ask a friend to tag along to their trip to the parking lot to test out driving with their parents.
2. Explore your hometown.
If you're going away to college, let this sink in: You might never live where you grew up, ever again. So now's the time to be a tourist in your hometown. If you live in a city, be sure to see the exhibits at the nearby museums or discover the next best dessert trend. If you're in a smaller town, find a great hiking trail or visit the local farmer's market. You can have an incredible adventure that makes you appreciate where you're from just a few miles from your front door.
3. Cook an entire meal by yourself.
No, pouring milk into cereal or making scrambled eggs doesn't count. I mean an actual meal. Take advantage of your kitchen and all the fresh ingredients and utensils in it. You could whip up something simple like this pizza or these cookies if you have a sweet tooth. Or if you want to prep for dorm cooking, you could try these breakfast ideas.
4. Register to vote.
This one's pretty important. After you turn 18, flex your political muscle by reading up on local, state-wide and national elections and register to vote. You might be surprised how good it feels to voice your views.
5. Write a letter to your best friend's 20-something self... and have him or her do the same for you.
Talk to a close friend about writing letters to each others' 20-something-year-old selves. Hide it somewhere you'll remember, and when you open the letter in a few years, you'll have kind words, old inside jokes and memories to recall.
6. Start putting together your resume.
I don't mean an intricate, detailed version but write down all your experiences and accomplishments. It will grow with time, but it's always useful to have your resume on hand. There are lots of websites, like this one, that can help you with it.
7. Take a go-to photo of yourself that you love.
...and not a blurry, iPhone photo from a party two years ago. I mean a flattering, high-quality photo to use for resumes, LinkedIn profile photos and to give to your parents before you leave for college (they will miss you, you know!).
8. Do one thing you're scared of.
It can even be the one that scares you least. Map out a plan to make small steps toward overcoming your fear. Afraid of heights? Get on a ferris wheel with a friend. Have a crush you're too nervous to talk to? Sit with them at lunch. Any progress beating your fear will either help you conquer it — or at least make for a good story.
9. Earn your own money.
Scoop ice cream at the local Baskin Robbins, intern at your parents' office or even babysit the toddler next door. Getting any form of work experience will prepare you for your future and gives you a deeper appreciation for all the work that goes into maintaining a business.
10. Save up for and make a semi-big purchase for college.
Put away a few dollars every week leading up to graduation and reward yourself with something you've been looking forward to — whether it's a new snazzy camera, a Kindle or even a TV for your future dorm room.
11. Go through a major hair change.
There is a short time in your life when you don't have professional interviews to attend, work meetings to present at and people to impress. That time is now. Do something crazy — you'll never have this much freedom again.
12. Complete a physical milestone.
No, I'm not telling you to go run a marathon. It could be completing your first 5K, nailing that back handspring or learning a new swimming stroke. No matter how big or small, it will be worth all the effort to finish something you've worked hard for that doesn't involve quizzes and homework.
13. See the houses your parents grew up in.
You probably think you know your parents well — but you probably don't know much about the people they were when they were your age. Ask them to take you to their childhood homes, whether it's down the block or hundreds of miles away. Your interest will not only mean a lot to your parents, but it's an opportunity to learn more about your family's history.
14. Befriend one of your teachers.
One of the most valuable relationships to make in school is the one with your favorite teacher. They can be a confidant, personal tutor, advisor and will definitely come in handy when you need teacher recommendations for college.
15. Find a younger student to mentor and help them learn the ropes of being a teen.
You know that awesome feeling you get when an older friend likes you? Pay it forward. It doesn't have to be a friend, but could be a student you tutor, a younger player on the soccer team or a friend of a friend. Mentoring will not only benefit the mentee, but it's an opportunity to self-reflect and and learn more about yourself. As well, it can help you become a more empathetic friend and will help develop your leadership skills.